Bad to the Bone Boxer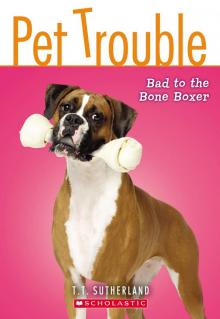 Genre: Young Adult
Published: 2010
View: 776
Read Online
Read Bad to the Bone Boxer Storyline:
A new dog with new troubles! Tombo the boxer chews up everything in sight -- can this bad dog learn to be good?
Michelle's new boxer is a handful. He's huge, he has tons of energy, and he chews everything in sight! Worst of all, Michelle's best friend Rosie doesn't want Tombo playing with her poodle, Buttons. Michelle wants to prove to everyone that her new pet isn't bad -- but how can she make him be good?
Pages of Bad to the Bone Boxer :