Lost With a Lord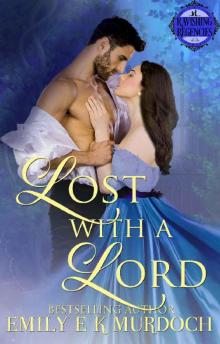 Genre: Young Adult
Published: 2018
View: 536
Read Online
Read Lost With a Lord Storyline:
A man in search of a courtesan, and a woman in search of a ship - and neither will find what they thought they wanted…
Lord George Northmere is tired of his lonely existence, and takes the radical decision to go against the ton and society's rules, and seek out comfort.
But in all his thirty years, he has never met anyone quite like the fiery Italian Miss Florence Capria.
After a riot forces them to take shelter for the night in an intimate small room, can Lord George ignore the growing passion Miss Capria is igniting in his once cold heart? Will being lost with a lord change Florence's destiny forever?
This is the first in a series of eight Ravishing Regencies.
Pages of Lost With a Lord :