The Road to Memphis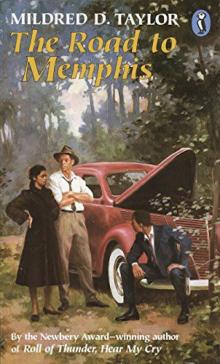 Genre: Childrens
Published: 1992
View: 1028
Read Online
Read The Road to Memphis Storyline:
As America hovers on the brink of World War II, Cassie Logan fights a battle closer to home--the battle of black against white.
The third book in the powerfully written Logan family saga finds the 17-year-old Cassie Logan dreaming of college and law school. But no amount of schooling can prepare her for the violent explosion that takes place when her friend Moe lashes out at his white tormenters--an action unheard of in Mississippi. Moe will be in even greater danger if he stays in town, so it is up to Cassie, her brother, and their friends to accompany Moe on the road to Memphis--and to safety.
Pages of The Road to Memphis :