The Invincible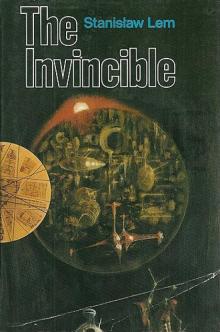 Genre: Other
Published: a long time ago
View: 921
Read Online
Read The Invincible Storyline:
The Invincible (Polish: Niezwyciężony) is a science fiction novel by Polish writer Stanislaw Lem, published in 1964. The Invincible originally appeared as the title story in Lem's collection Niezwyciężony i inne opowiadania ("The Invincible and Other Stories"). A translation into German was published in 1967; an English translation by Wendayne Ackerman, based on the German one, was published in 1973.
An interstellar 2nd-class cruiser called Invincible, lands on Regis III, a planet that seems bleakly uninhabited. Invincible, and crew, are there to investigate the loss of sister ship, Condor.
While maintaining the highest security measures, the crew begins searching for the lost Condor. Meanwhile, scientists start researching the planet, trying to identify sources of potential danger. During the search for the lost ship unknown structures are discovered, probably forming the equivalent of an Earth city. While a group of explorers scouts out the ruins, the Condor is found three hundred kilometers away (roughly 186 miles away).
Pages of The Invincible :