Billionaire on the Loose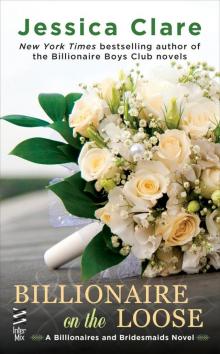 Genre: Romance
Published: 2016
View: 993
Read Online
Read Billionaire on the Loose Storyline:
The New York Times bestselling author of the Billionaire Boys Club novels is back with a sexy, sweet romance that proves opposites definitely attract...
Taylor is a genius when it comes to computers, but understanding the opposite sex is beyond her. Because she always fumbles her flirtations, she needs help in finding her Prince Charming. So when her friend, Gretchen, sets her up as a tour guide for a new guy in town, she says yes despite her misgivings.
She just doesn't expect Mr. Charming to actually be royalty...
A faction in his country wants him to be king, but Loch has no intention of taking the crown. To keep from being named as the next successor, he hatches a scheme to marry a totally unacceptable American woman. Quirky Taylor seems like the perfect person for the job, until Loch realizes he likes more about her than her ability to keep him off the throne.
When Loch's secret schemes come out, his chance of happiness with Taylor are blown—unless he can find a way to get the nerdy object of his affection to believe she's truly the queen of his heart...
Pages of Billionaire on the Loose :