Outrageously Alice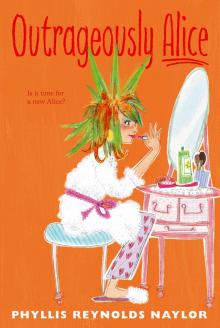 Genre: Childrens
Published: 1997
View: 613
Read Online
Read Outrageously Alice Storyline:
Now that she is setting into eighth grade, the class she used to envy, Alice discovers it isn't as exciting as she thought. She's tired of being the same old Alice, and longs to be a bit outrageous. Instead, she finds herself in situations that are more embarrassing than they are thrilling. She likes dressing up as a showgirl for Halloween, but hasn't counted on what happens in the broom closet at school. And she's delighted to be a bridesmaid, but feels awkward at the bridal shower. Even Patrick begins to seem childish to her.
Elizabeth and Pamela, however, her two best friends, feel that life is changing too much for them. Elizabeth finds that a new a boy at school is attracted to her, while Pamela faces a serious problem at home. Lester, too, Alice's brother, can't quite believe he's losing his old girlfriend, Crystal. When Alice dials Miss Summers, however, the woman her father loves, there is always the hope that this time she will get the mother she has always wanted.
Pages of Outrageously Alice :