Moby Dick; Or, The Whale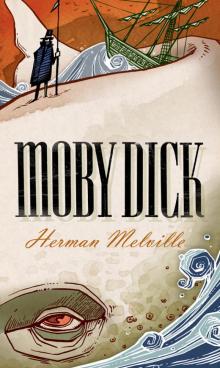 Genre: Fiction
Published: 2001
View: 1983
Read Online
Read Moby Dick; Or, The Whale Storyline:
ETYMOLOGY.
(Supplied by a Late Consumptive Usher to a Grammar School)
The pale Usher--threadbare in coat, heart, body, and brain; I see himnow. He was ever dusting his old lexicons and grammars, with a queerhandkerchief, mockingly embellished with all the gay flags of allthe known nations of the world. He loved to dust his old grammars; itsomehow mildly reminded him of his mortality.
Pages of Moby Dick; Or, The Whale :