The Georges and the Jewels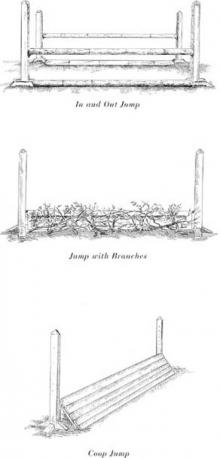 by Jane Smiley
Genre: Literature
Published: 2009
View: 528
Read Online
Read The Georges and the Jewels Storyline:
A Pulitzer Prize winner makes her debut for young readers.
Jane Smiley makes her debut for young readers in this stirring novel set on a California horse ranch in the 1960s. Seventh-grader Abby Lovitt has always been more at ease with horses than with people. Her father insists they call all the mares "Jewel†and all the geldings "George†and warns Abby not to get attached: the horses are there to be sold. But with all the stress at school (the Big Four have turned against Abby and her friends) and home (her brother Danny is gone—for good, it seems—and now Daddy won't speak his name), Abby seeks refuge with the Georges and the Jewels. But there's one gelding on her family's farm that gives her no end of trouble: the horse who won't meet her gaze, the horse who bucks her right off every chance he gets, the horse her father makes her ride and train, every day. She calls him the Ornery George.
Pages of The Georges and the Jewels :