Stolen Legacy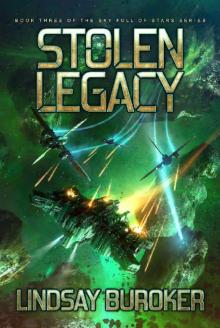 Genre: Fantasy
Published: 2017
View: 1225
Read Online
Read Stolen Legacy Storyline:
Even though Captain Jelena Marchenko has Starseer talents, such as telepathy and telekinesis, she has grown up feeling ostracized by the Starseer community. She longs for an opportunity to prove that she deserves a place among them. 
When an old friend of the family shows up, seeking transportation to the site of an ancient Starseer relic, Jelena believes this may be her chance to prove herself. If she helps Abelardus recover an artifact that's important to the Starseer community, perhaps she'll finally be invited to join.
But once they are on their way to the site, she starts to question what Abelardus plans to do with the artifact—and if he even has the right to dig it up. Further, she wonders why it's been left alone for centuries. Is there a reason nobody tried to recover it before? And is it worth risking the lives of herself and her crew to win the good regard of strangers? 
Pages of Stolen Legacy :