Terms of Endearment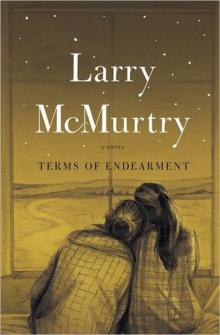 Genre: Literature
Published: a long time ago
Series: Terms of Endearment
View: 1837
Read Online
Read Terms of Endearment Storyline:
In this acclaimed novel that inspired the Academy Award-winning motion picture, Larry McMurtry created two unforgettable characters who won the hearts of readers and moviegoers everywhere: Aurora Greenway and her daughter Emma.
Aurora is the kind of woman who makes the whole world orbit around her, including a string of devoted suitors. Widowed and overprotective of her daughter, Aurora adapts at her own pace until life sends two enormous challenges her way: Emma's hasty marriage and subsequent battle with cancer. Terms of Endearment is the Oscar-winning story of a memorable mother and her feisty daughter and their struggle to find the courage and humor to live through life's hazards -- and to love each other as never before.
Pages of Terms of Endearment :