The Twilight Before Christmas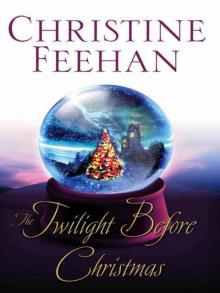 Genre: Romance
Published: 2003
Series: Drake Sisters
View: 1327
Read Online
Read The Twilight Before Christmas Storyline:
* **Seven sisters...and a legacy of magical secrets.** * Bestselling novelist Kate Drake is one of seven sisters gifted with amazing powers of witchcraft. Returning home in time for her northern California town's annual Christmas pageant, Kate catches the spirit of the season and decides to open a bookstore in a charming but run-down historic mill. Decorated former U.S. Army Ranger Matt Granite, now a local contractor, doesn't mind working in the undeniably eerie house -- not if it means getting closer to Kate. There's something about the quiet, sensual woman that powerfully attracts him.
When an earthquake cracks the mill's foundation and reveals a burial crypt, Kate senses that a centuries-old evil has been unleashedŠand that it's coming after her. Though Matt vows to guard her from dusk till dawn, Kate knows she will have to summon all of her and her sisters' powers to battle the darkness threatening to destroy both Christmas and the gift of soul-searing passion her hometown hero wants her to keep forever....
Pages of The Twilight Before Christmas :