1356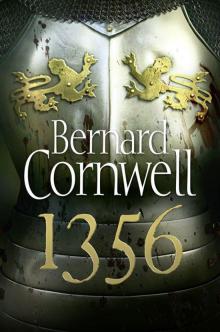 Genre: Historical
Published: 2012
View: 3237
Read Online
Read 1356 Storyline:
Go with God and Fight Like the Devil. A fascinating hero and the pursuit of a sword with mythical power - this is the remarkable new novel by Britain's master storyteller, which culminates at the Battle of Poitiers in 1356.
Thomas of Hookton, a veteran of Crecy and many other battles, is the leader of a mercenary company of bowmen and men-at-arms who ravage the countryside east of Gascony.
Edward, Prince of Wales, later to be known as the Black Prince, is assembling an army to fight the French once more but before Thomas can join, he must fulfil an urgent task.
La Malice, a sword of mythical power guaranteeing victory to its owner, is thought to be concealed somewhere near Poitiers. With signs that a battle between the English and the French is looming others are seeking the treasure too, and some – French, Scots and even English – are pursuing their private agendas against Thomas.
But all – Thomas of Hookton, his enemies and friends and the fate of La Malice – become swept up in the extraordinary confrontation that follows, as the large French army faces the heavily outnumbered English in battle.
Pages of 1356 :