Memory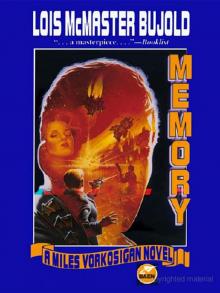 Genre: Science
Published: 1996
View: 2299
Read Online
Read Memory Storyline:
Miles turns 30, and--though he isn't slowing down just yet--he is starting to lose interest in the game of Wall: the one where he tries to climb the wall, fails, gets up, and tries again. Having finally reached a point in his life where he can look back and realize that he has managed to prove his courage and competence, he can move on to bigger and better things.
Depending on how you count it, this is the eighth, ninth, tenth, or eleventh book in a series--not all are about Miles or even his extended family. A good place to start is with the first Vorkosigan story, Shards of Honor.
Pages of Memory :