The Gravedigger's Brawl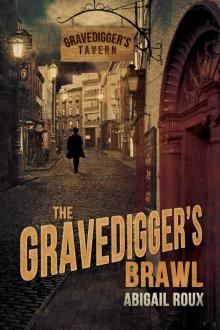 by Abigail Roux
Genre: LGBT
Published: 2012
View: 1556
Read Online
Read The Gravedigger's Brawl Storyline:
Dr. Wyatt Case is never happier than when he's walking the halls of his history museum. Playing wingman for his best friend at Gravedigger's Tavern throws him way out of his comfort zone, but not as much as the eccentric man behind the bar, Ash Lucroix.
Ash is everything Wyatt doesn't understand: exuberant, quirky, and elbow deep in a Gaslight lifestyle that weaves history into everyday life. He coordinates his suspenders with his tongue rings. Within hours, Wyatt and Ash are hooked.
But strange things are afoot at Gravedigger's, and after a knock to the head, Ash starts seeing things that can't be explained by old appliances or faulty wiring. Soon everyone at Gravedigger's is wondering if they're seeing ghosts, or just going crazy. The answer to that question could end more than just Wyatt and Ash's fragile relationship--it might also end their lives.
Pages of The Gravedigger's Brawl :