Andersen's English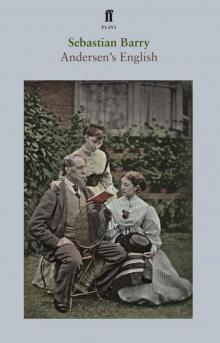 Genre: Fiction
Published: 2010
View: 428
Read Online
Read Andersen's English Storyline:
Celebrated children's writer Hans Christian Andersen arrives, unannounced, for a stay at Gad's Hill Place in the Kent marshes - home to Charles Dickens and his large, charismatic family.
To the lonely and eccentric guest, the members of Dickens' household seem to live a life of unreachable bliss. But with his broken English, Andersen doesn't at first see the storms brewing within the family: undeclared passions, a son about to go to India, and a growing strangeness at the heart of Dickens' marriage.
Andersen's English by Sebastian Barry premiered at the Theatre Royal, Bury, in February 2010 in a production by Out of Joint.
Pages of Andersen's English :