Pharaoh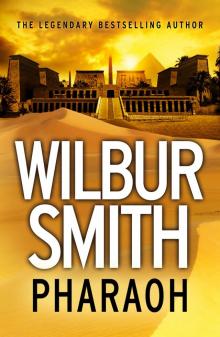 by Wilbur Smith
Genre: Literature
Published: 2016
View: 2044
Read Online
Read Pharaoh Storyline:
Worldwide #1 bestselling author Wilbur Smith returns to Ancient Egypt in a captivating new novel that will transport you to extraordinary times.
EGYPT IS UNDER ATTACK.
Pharaoh Tamose lies mortally wounded. The ancient city of Luxor is surrounded, All seems lost.
Taita, advisor to the Pharaoh, prepares for the enemy's final, fatal push. The ex-slave, now general of Tamose's armies, is never more ingenious than when all hope is dashed. And this is Egypt's most desperate hour.
With the timely arrival of an old ally, the tide is turned and the Egyptian army feasts upon its retreating foe. But upon his victorious return to Luxor, Taita is seized and branded a traitor. Tamose is dead and a poisonous new era has begun. The new Pharaoh has risen — and he must be stopped…
From the glittering temples of Luxor to the Citadel of Sparta, PHARAOH is an intense and powerful novel magnificently transporting you to a time of threat, blood and glory. Master storyteller, Wilbur Smith, is at the very peak of his powers.
Pages of Pharaoh :