Deserving of Luke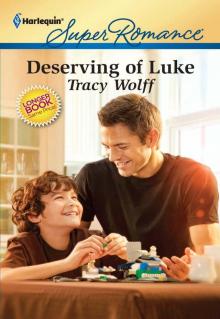 by Tracy Wolff
Genre: Romance
Published: 2011
View: 1105
Read Online
Read Deserving of Luke Storyline:
Stepping into her Oregon hometown, Paige Matthews remembers why she left. Being the subject of the local rumor mill should be old hat to her. Maybe the reason she's a little touchier this time around is her son. One look at him and there's no doubt Logan Powell is his father. With the past between her and Logan, the gossips have a field day with that.
The grown-up Logan is very appealing, but is he parent material? Paige's top priority is giving her son the family he deserves. Can she and Logan do that? Can they overlook their differences? The attraction simmering between them suggests they might be partway there....
Pages of Deserving of Luke :