Denial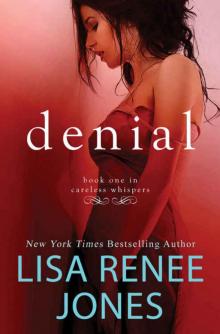 Genre: Romance
Published: 2015
View: 1173
Read Online
Read Denial Storyline:
Book one in the CARELESS WHISPERS series. This is a standalone spin-off of the INSIDE OUT series (soon to be a TV show) that follows Ella Ferguson, Sara McMillan's best friend.
Ella Ferguson awakes alone in Italy, unsure of who she is, and a gorgeous man has claimed her as his own. He's tall, dark, and sexy, with money and power, the kind of man who makes a girl want to be possessed. And he does possess her, whispering wicked wonderful promises to her, stealing her trust and her heart. Soon though, the past finds her, yanking her from a cocoon of passion and safety. Everything is not how it seems. The truth will shatter her world, but it can set her free, if it doesn't destroy her first.
Pages of Denial :