The Bastard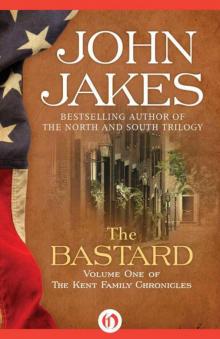 by John Jakes
Genre: Historical
Published: a long time ago
View: 1556
Read Online
Read The Bastard Storyline:
One man's quest for his destiny leads him to the New World and into the heart of the American Revolution  
Meet Phillipe Charboneau: the illegitimate son and unrecognized heir of the Duke of Kentland. Upon the Duke's death, Phillipe is denied his birthright and left to build a life of his own. Seeking all that the New World promises, he leaves London for America, shedding his past and preparing for the future by changing his name to Philip Kent. He arrives at the brink of the American Revolution, which tests his allegiances in ways he never imagined. The first volume of John Jakes's wildly successful and highly addictive Kent Family Chronicles, The Bastard is a triumph of historical fiction. This ebook features an illustrated biography of John Jakes including rare images from the author's personal collection.
Pages of The Bastard :