Fire in the Hole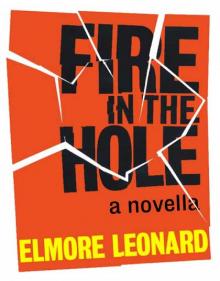 Genre: Romance
Published: 2017
View: 679
Read Online
Read Fire in the Hole Storyline:
(Suncoast Society 48, MF, BDSM)
(Note: This book is a direct sequel to Splendid Isolation.)
Is Lara's life complicated? Not really. On the evening of her divorce, she dumps her jerk fiancé while at dinner with him and her now ex-husband, Everett, and Everett's boyfriend, Wylie. That's where she meets their hunky neighbor, Brad, and his teenage son, Mark.
That's not complicated at allll.
Dr. Brad Jarred is well aware some people assume he's little more than a Florida Cracker cowboy, but he's actually an accomplished chemist running his family's ranch, all while being a single father. He loves Lara's spirit…and her strong will. She's exactly the kind of take-charge woman he's longed to meet and love. One thing's for certain—at least Everett and Wylie are rooting for a relationship to flourish between the couple.
Now that Lara has the kind of guy she's always wanted, can she be the woman Brad needs? More importantly, will Mark accept her in their lives? And why won't her whackadoodle ex fiancé leave her alone?
Note: This book features a heroine who is a Domme.
Pages of Fire in the Hole :