Lavos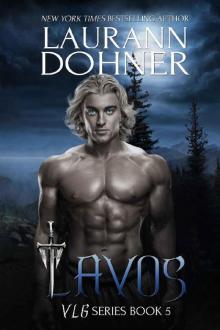 Genre: Romance
Published: 2017
View: 2210
Read Online
Read Lavos Storyline:
Jadee Trollis knows a little something about things that go bump in the night. Thanks to a father obsessed with myths, legends, and the paranormal, Jadee was dragged around the world in his pursuit of everything from ghosts to Sasquatch as a child. She got away from all that craziness in her teens, seeking a normal life as an adult.
A trip to Alaska to visit her father quickly turns into a nightmare. Jadee ends up trapped in her father's tricked-out RV, hiding from the dangerous Vampires outside. Lavos is the hottest man she's ever seen when he comes to her rescue. He growls, has some seriously strange but beautiful eyes, and he's not human.
But returning to the lower forty-eight might not be the safety net she's expecting, and the normal life Jadee craves more than anything means never seeing Lavos again. When she finds herself in need of his help, it seems her new normal may be back in Alaska, waiting in her VampLycan's arms.
Pages of Lavos :