Silver and Salt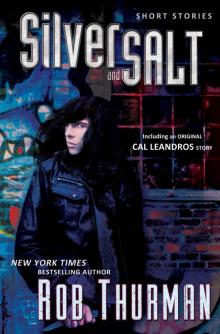 by Rob Thurman
Genre: Science
Published: 2014
View: 403
Read Online
Read Silver and Salt Storyline:
For the First Time in One Volume... From furry to fey, shifters to Sidhe, monsters to madmen, and ex-divine to ex-demonic, this collection of supernaturally-spun tales by NEW YORK TIMES Bestselling Author Rob Thurman is bound by the spilled blood of both family and the most fatal of enemies.
Includes two anthology favorites, as well as an original CAL LEANDROS story that takes you through The Windy City as only a fourteen-year-old half-monster facing a fully human "one" could.
It's winner take all and life itself is the bet.
Pages of Silver and Salt :