Legion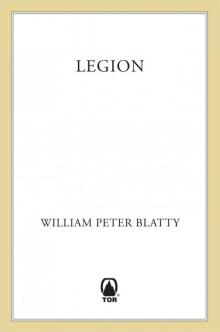 Genre: Horror
Published: 1983
View: 3400
Read Online
Read Legion Storyline:
One by one the bizarre murders frustrate and torment Lt. Kinderman , the homicide detective from The Exorcist. A boy, crucified; a priest, decapitated; another priest slain; a nurse, slaughtered — all bear the Zodiac mark of the Gemini Killer.
BUT ... the Gemini Killer has been dead for 12 years — Lt. Kinderman stalks the brutal and elusive killer down the dark streets. Until ,finally, in desperation he dares to cross the boundary that separates the living from the dead.
Pages of Legion :