Willow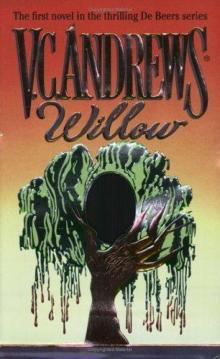 Genre: Horror
Published: 2002
Series: DeBeers
View: 2209
Read Online
Read Willow Storyline:
All that glitters isn't gold....
Wealth. Extravagant parties. Celebrity status. These are things Willow De Beers could only dream of — until now. After discovering deep family secrets in her adoptive father's journal, Willow bids farewell to her North Carolina college town and sets out in search of her birth family amid the ritzy glamour of Palm Beach.
Using an assumed name and pretending to conduct a study of one of the nation's wealthiest communities, Willow takes Florida's gem city by storm and quickly encounters Thatcher Eaton, a young lawyer who sweeps her off her feet. But as Willow spirals into a passionate love affair and becomes intoxicated with the lifestyle of the rich and famous, the dark truth about her birth family threatens her fabulous new life, pushing her to the brink of insanity....
Pages of Willow :