Jane Bites Back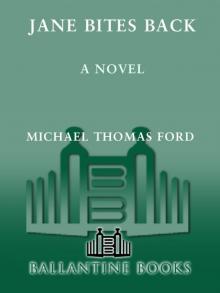 Genre: LGBT
Published: 2009
View: 1125
Read Online
Read Jane Bites Back Storyline:
Two hundred years after her death, Jane Austen is still surrounded by the literature she loves—but now it's because she's the owner of Flyleaf Books in a sleepy college town in Upstate New York. Every day she watches her novels fly off the shelves—along with dozens of unauthorized sequels, spin-offs, and adaptations. Jane may be undead, but her books have taken on a life of their own.
To make matters worse, the manuscript she finished just before being turned into a vampire has been rejected by publishers—116 times. Jane longs to let the world know who she is, but when a sudden twist of fate thrusts her back into the spotlight, she must hide her real identity—and fend off a dark man from her past while juggling two modern suitors. Will the inimitable Jane Austen be able to keep her cool in this comedy of manners, or will she show everyone what a woman with a sharp wit and an even sharper set of fangs can do?
From the Trade Paperback edition.
Pages of Jane Bites Back :