The Young Dread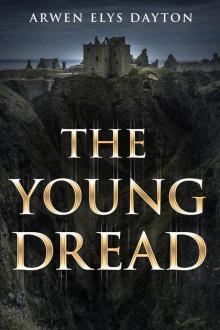 Genre: Young Adult
Published: 2015
View: 370
Read Online
Read The Young Dread Storyline:
When she's awake in the world, the Young Dread can hear an enemy approach from a mile away, manipulate a whipsword into a thousand forms, and attack with it faster than the human eye can see.
And yet, the Young Dread is not often awake. She, like the Old and the Middle Dreads, lives outside the stream of time, frozen for vast stretches. She was a child in the 1400s, but she's alive today, and aged only into a teen.
She wakes for short bursts, to observe the training of the families known as Seekers. Past and future intertwine in Seeker traditions--they are the keepers of both ancient knowledge and advanced weapons--and the Dreads must oversee it all, testing their skills, swearing them to loyalty, bringing them justice.
Master storyteller Arwen Elys Dayton takes readers centuries into the past to follow this ageless Dread's footsteps. This time, when the Young Dread wakes, things will change. She is about to discover the first threads of a web in which she and so many others will be trapped.
A ruthless killer to some, an enigmatic upholder of justice to others, the Young Dread is destined to shape the future in ways she is only beginning to understand.
Pages of The Young Dread :