On Leopard Rock: A Life of Adventures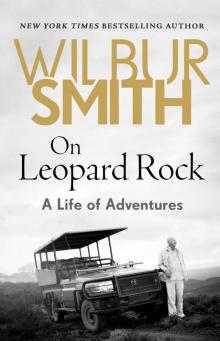 by Wilbur Smith
Genre: Literature
Published: 2018
View: 1051
Read Online
Read On Leopard Rock: A Life of Adventures Storyline:
Wilbur Smith has lived an incredible life of adventure, and now he shares the extraordinary true stories that have inspired his fiction.
From being attacked by lions to close encounters with deadly reef sharks, from getting lost in the African bush without water to crawling the precarious tunnels of gold mines, from marlin fishing with Lee Marvin to near death from crash-landing a Cessna airplane, from brutal school days to redemption through writing and falling in love, Wilbur Smith tells us the intimate stories of his life that have been the raw material for his fiction. Always candid, sometimes hilarious, and never less than thrillingly entertaining, On Leopard Rock is testament to a writer whose life is as rich and eventful as his novels are compellingly unputdownable.
Pages of On Leopard Rock: A Life of Adventures :