Charlie Martz and Other Stories: The Unpublished Stories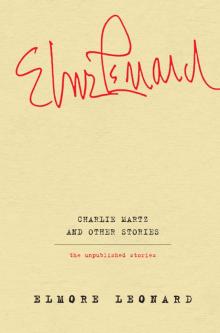 Genre: Mystery
Published: 2015
View: 1057
Read Online
Read Charlie Martz and Other Stories: The Unpublished Stories Storyline:
A collection of fifteen stories, eleven of which have never been previously published, from the early career of bestselling American master Elmore Leonard
**"Elmore Leonard is a classic of one."—Dennis Lehane
"He might justifiably be called America's Author."—San Diego Union-Tribune**
Over his long and illustrious career, Elmore Leonard was recognized as one of the greatest crime writers of all time, the author of dozens of bestselling books—many adapted for the big screen—as well as a master of short fiction. A superb stylist whose crisp, tight prose crackled with trademark wit and sharp dialogue, Leonard remains the standard for crime fiction and a literary model for writers of every genre.
Marked by his unmistakable grit and humor, the stories in Charlie Martz and Other Stories—produced early in his career, when he was making his name particularly with westerns—reveal a writer in transition, exploring new voices and locations, from the bars of small-town New Mexico and Michigan to a film set in Hollywood, a hotel in Southern Spain, even a military base in Kuala Lumpur. They also introduce us to classic Leonard characters, some who recur throughout the collection, such as aging lawman Charlie Martz and weary former matador Eladio Montoya.
Devoted Leonard aficionados and fans new to his fiction will marvel at these early works that reveal an artist on the cusp of greatness.
Pages of Charlie Martz and Other Stories: The Unpublished Stories :