Emergence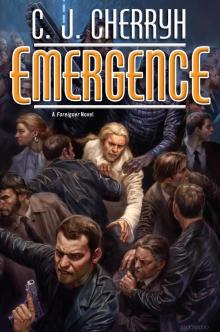 Genre: Science
Published: 2018
View: 1780
Read Online
Read Emergence Storyline:
The nineteenth book in C.J. Cherryh's beloved Foreigner space opera series begins a new era for diplomat Bren Cameron, as he navigates the tenuous peace he has struck between human refugees and the alien atevi.
Alpha Station, orbiting the world of the atevi, has taken aboard five thousand human refugees from a destroyed station in a distant sector of space. With supplies and housing stretched to the breaking point, it is clear that the refugees must be relocated down to the planet, and soon. But not to the atevi mainland: rather to the territory reserved for human, the island of Mospheira.
Tabini-aiji, the powerful political head of the atevi, tasks his brilliant human diplomat, Bren Cameron, to negotiate with the Mospheiran government. For the Alpha Station refugees represent a political faction that the people of Mospheira broke from two centuries ago, and these Mospheirans are not enthusiastic about welcoming these immigrants from space.
Pages of Emergence :