Kissing the Boss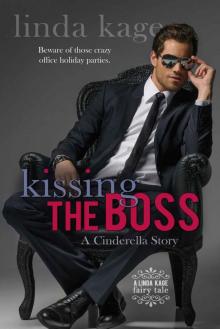 by Linda Kage
Genre: Romance
Published: 2018
View: 1366
Read Online
Read Kissing the Boss Storyline:
What's the one thing you shouldn't do when your boss is your ruthless evil widowed stepmother who hates your guts more than anyone?
Kiss the man she's interested in.
So what does Kaitlynn Judge find herself doing?
Yep, she kisses the one man her stepmother currently wants, who also happens to be the CEO of the company where she works.
Can we say doomed?
After the death of her father, Kaitlynn's life has been stuck in a rut. But that begins to change after meeting a dashing stranger during the office Halloween party. Now she has to navigate vengeful stepmothers, meddling stepsiblings, and gorgeous guys in hot pursuit to reach her happily ever after.
While making a detour from the fantasy aspect, this contemporary take on the Cinderella story continues to cling to a few of our favorite traditions. You'll still find the unmerited oppression along with fleeing women, missing shoes, mouse companions, magic wands, pumpkin-like rides to the big bash, and so much more. So rest assured, it's all familiar and yet quirkily different.
Pages of Kissing the Boss :