Shinigami Eyes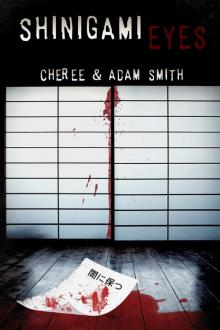 by Adam Smith
Genre: Other
Published: 2014
View: 850
Read Online
Read Shinigami Eyes Storyline:
Most children hope to grow out of their imaginary friends.
17-year-old Rin Waters' only hope is that hers doesn't kill someone, especially when said imaginary friend puts a boy in a coma. Finding herself shipped half-way around the world—to Japan, of all places—she is forced to live with grandparents she hasn't seen for ten years and a cousin she can't even remember.
Rin would rather just forget about the one night that ruined her life and pretend her imaginary friend doesn't exist—if it was only that easy. When manga-obsessed otaku, Matt, won't stop pestering her about a manga that sees the future and the tragic accident she'll be involved in if she doesn't listen to him, pretending becomes quite a challenge.
Suddenly mysterious accidents begin to happen to students in her school, and Rin has to wonder what length Matt is willing to go to prove his manga is real. Is it all a sham or is there really something that wants to see Rin and her new friends dead?
Pages of Shinigami Eyes :