Lorn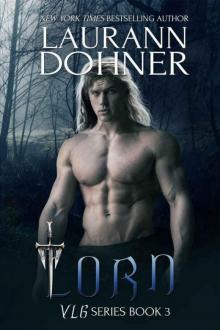 Genre: Romance
Published: 2016
View: 3575
Read Online
Read Lorn Storyline:
Being raised among a race of half-breed Vampires and Lycans has been far from easy for Kira. VampLycans despise humans—and her mother's human blood runs deep in Kira's veins. Unable to shift, having few VampyLycan traits at all, Kira is denied acceptance from the clan…and the love of the man she's wanted since childhood. A little girl's crush that's bloomed into a desire so strong, it threatens to consume her. Suffering the pain of Lorn someday finding a mate is not an option.
With their evil clan leader, Decker Filmore, currently on the run, it's the perfect time for Kira to escape; to leave Alaska behind and attempt happiness elsewhere. Just one more day, and she's gone for good.
Lorn has a difficult decision to make, one that will change not only his life, but the lives of everyone he knows. He's been asked to take control of his clan. With Decker gone, the time for such a drastic power play is now. It's a responsibility Lorn has never wanted—but the choice is made for him when Kira is unexpectedly attacked, changing her in a way that should mean her death. Now, he'll do what it takes, kill whoever he has to, to keep her from being executed under clan law.
If he can defeat his enemies and gain leadership, Lorn will change all the rules for Kira—or die trying.
Pages of Lorn :