Mexico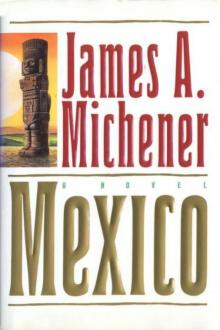 Genre: Historical
Published: 1992
View: 2284
Read Online
Read Mexico Storyline:
"Astounding... Fast-moving, Intriguing... James Michener is back in huge, familiar form with MEXICO."
LOS ANGELES DAILY NEWS
Here is the story of an American journalist who travels to Mexico to report on the upcoming duel between two great matadors, but who is ultimately swept up in the dramatic story of his Mexican ancestors. From the brutality and brilliance of the ancients, to the iron fist of the invading Spaniards, to the modern-day Mexicans battling through dust and bloodshed to build a nation upon the ashes of revolution, James Michener weaves it all into an epic human story that ranks with the best of his beloved, bestselling novels.
A MAIN SELECTION OF THE BOOK-OF-THE-MONTH CLUB
Pages of Mexico :