Backstage Pass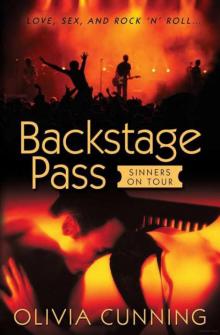 Genre: Romance
Published: 2010
Series: Sinners on Tour
View: 16853
Read Online
Read Backstage Pass Storyline:
Five stunning guys, one hot woman, and a feverish romance...
For him, life is all music and no play...
When Brian Sinclair, lead songwriter and guitarist of the hottest metal band on the scene, loses his creative spark, it will take nights of downright sinful passion to release his pent-up genius...
She's the one to call the tune...
When sexy psychologist Myrna Evans goes on tour with the Sinners, every boy in the band tries to seduce her. But Brian is the only one she wants to get her hands on...
Then the two lovers' wildly shocking behavior sparks the whole band to new heights of glory... and sin...
Pages of Backstage Pass :