Swann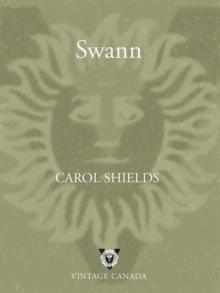 Genre: Literature
Published: 1987
View: 665
Read Online
Read Swann Storyline:
Carol Shields's award-winning and critically acclaimed "literary mystery," first published in 1987.*
Swann* is the story of four individuals who become entwined in the life of Mary Swann, a rural Canadian poet whose authentic and unique voice is discovered only hours before her husband hacks her to pieces.Who is Mary Swann? And how could she have produced these works of genius in almost complete isolation? Mysteriously, all traces of Swann's existence — her notebook, the first draft of her work, even her photograph — gradually vanish as the characters in this engrossing novel become caught up in their own concepts of who Mary Swann was.
From the Trade Paperback edition.
Pages of Swann :