The House of the Mosque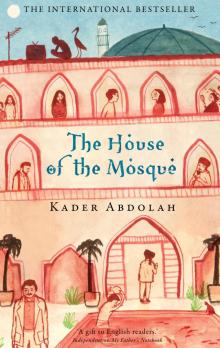 Genre: Literature
Published: 2005
View: 556
Read Online
Read The House of the Mosque Storyline:
A sweeping, compelling story which brings to life the Iranian Revolution, from an author who experienced it first-hand.
In the house of the mosque, the family of Aqa Jaan has lived for eight centuries. Now it is occupied by three cousins: Aqa Jaan, a merchant and head of the city's bazaar; Alsaberi, the imam of the mosque; and Aqa Shoja, the mosque's muezzin. The house itself teems with life, as each of their families grows up with their own triumphs and tragedies.
Sadiq is waiting for a suitor to knock at the door to ask for her hand, while her two grandmothers sweep the floors each morning dreaming of travelling to Mecca. Meanwhile, Shahbal longs only to get hold of a television to watch the first moon landing. All these daily dramas are played out under the watchful eyes of the storks that nest on the minarets above.
But this family will experience upheaval unknown to previous generations. For in Iran, political unrest is brewing. The shah is losing his hold on power; the ayatollah incites rebellion from his exile in France; and one day the ayatollah returns. The consequences will be felt in every corner of Aqa Jaan's family.
Pages of The House of the Mosque :