Revenge & the Zombie Apocalypse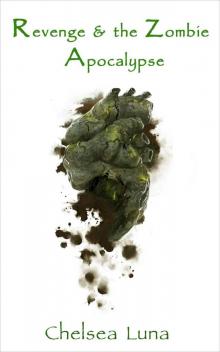 by Chelsea Luna
Genre: Young Adult
Published: 2015
View: 388
Read Online
Read Revenge & the Zombie Apocalypse Storyline:
Revenge & the Zombie Apocalypse is the epic conclusion to the Zombie Apocalypse Trilogy. The zombie outbreak has ravished the country for over two weeks. Rachel and her friends are at their breaking point. They have suffered casualties, unspeakable horrors, murder and betrayal.
To survive, the battered group must continue on through the great expanse of the American wasteland. Their only hope lies at Camp Freedom Two in Las Vegas—the last major survivor camp still safeguarded by the military. The long journey from Michigan to Nevada is filled with the undead. Danger lurks in every twist of the road. Will the group survive? Can they work together and overcome their struggles?
Pages of Revenge & the Zombie Apocalypse :