Goddess of the Underworld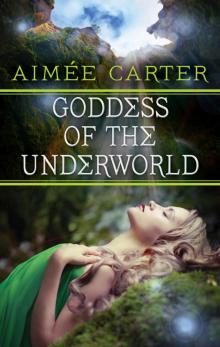 by Aimee Carter
Genre: Young Adult
Published: 2012
View: 516
Read Online
Read Goddess of the Underworld Storyline:
Don't miss this companion novella to the enthralling Goddess Test series, perfect for fans of the Covenant, Starcrossed and Mortal Instruments series, originally published in 2012 as part of The Goddess Legacy anthology!
For millennia, we've caught only glimpses of the lives and loves of the gods and goddesses on Olympus. Now Aimee Carter pulls back the curtain on how they became the powerful, petty, loving and dangerous immortals that Kate Winters knows.
Persephone was urged to marry one man, but longed for another. Can she find her own way to happiness?
This story can be read at any time, but was originally written after Goddess Interrupted and before The Goddess Inheritance.
Don't miss any of the epic and exhilarating action in the GODDESS TEST series by Aimee Carter!
The following is the complete Goddess Test series of three full-length novels and six companion novellas, in ideal reading order:
The Goddess Test *
The Goddess Hunt (Novella)
Goddess Interrupted
The Goddess Queen (Novella)
The Lovestruck Goddess (Novella)
Goddess of the Underworld (Novella)
God of Thieves (Novella)
God of Darkness(Novella)
The Goddess Inheritance
"A fresh take on the Greek myths adds sparkle to this romantic fable."
--Cassandra Clare on *The Goddess Test *
Pages of Goddess of the Underworld :