Owls in the Family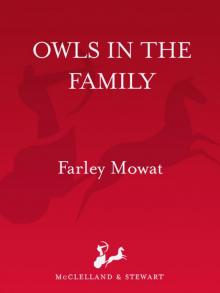 by Farley Mowat
Genre: Nonfiction
Published: a long time ago
View: 757
Read Online
Read Owls in the Family Storyline:
Every child needs to have a pet. No one could argue with that.
But what happens when your pet is an owl, and your owl is terrorizing the neighbourhood?
In Farley Mowat's exciting children's story, a young boy's pet menagerie – which includes crows, magpies, gophers and a dog – grows out of control with the addition of two cantankerous pet owls. The story of how Wol and Weeps turn the whole town upside down is warm, funny, and bursting with adventure and suspense.
Pages of Owls in the Family :