Aztec Autumn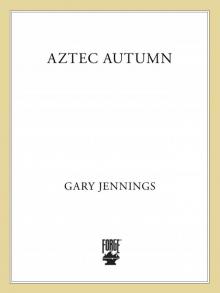 Genre: Literature
Published: 1997
View: 1615
Read Online
Read Aztec Autumn Storyline:
The magnificent Aztec empire has fallen beneath the brutal heal of the Spaniards. But one proud Aztec, Tenamaxtli, refuses to bow to his despised conquerors. He dreams of restoring the lost glory of the Aztec empire, and recruits an army of rebels to mount an insurrection against the seemingly invincible power of mighty Spain.
Tenamaxtli's courageous quest takes us through high adventure, passionate women, unlikely allies, bright hope, bitter tragedy, and the essence of 16th century Mexico. This incredible rebellion has been little remembered, perhaps because it shed no glory on the men who would write the history book, but on its outcome depended the future of all North America. Aztec Autumn recreates this forgotten chapter of history in all its splendor and unforgettable passion.
Pages of Aztec Autumn :