Eternity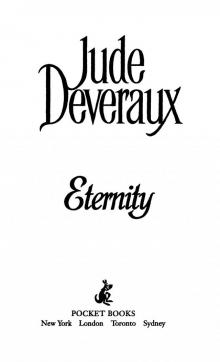 Genre: Romance
Published: 1992
Series: Montgomery - Taggert
View: 1909
Read Online
Read Eternity Storyline:
Carrie Montgomery had grown up with seven adoring older brothers, and she was used to getting her way rather easily. Joshua Greene was only looking for a hardworking, practical mail-order bride to help with the farm and feed and clothe his children. Yet from the moment Carrie saw his photograph, saw his devastatingly handsome, sorrowful smile, the petite and pampered beauty knew she was the perfect wife for him.
Josh didn't see it that way. Wed by proxy, he refused to be charmed by his new bride's blond curls and effervescent laughter, or impressed by her trappings of wealth...even if his son and daughter believed she was a fairy princess come to life. He was furious -- and ready to send her packing, until a near tragedy convinced him that her beauty was more than skin-deep. But even after he had yielded to the wild desire that surged between them, Josh could not admit how much he truly needed her. Then an old scandal threatened to re-emerge, and he realized that he could lose her forever....
Pages of Eternity :