Swimming Pool Sunday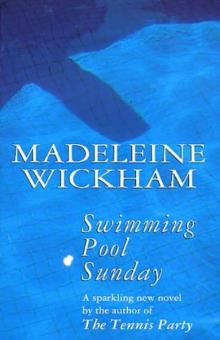 Genre: Romance
Published: 1997
View: 1030
Read Online
Read Swimming Pool Sunday Storyline:
On a shimmeringly hot Sunday in May, the Delaneys opened their pool to all the village for charity. Louise was there, so were her daughters Amelia and Katie - and so, glaring at her resentfully, was her estranged husband Barnaby. This was supposed to be his day with the girls. But Louise ignored his angry glowers - it wasn't her fault they'd wanted to come swimming with her, was it? While the children splashed and shrieked in the cool, blue waters, she lay blissfully back in the sun and dreamed of Cassian, the charismatic new lawyer in her life. The day seemed perfect.
But suddenly the perfect day was shattered, as tragedy struck. And the consequences of a terrible accident developed into a drama of recriminations, jealousy and legal power-play, in which Louise found herself pulled in three directions all at once. Friendships crumbled, the village was split, and the needs of a child became secondary to the dangerous contest in which the grown-ups were engaged.
Pages of Swimming Pool Sunday :