Baal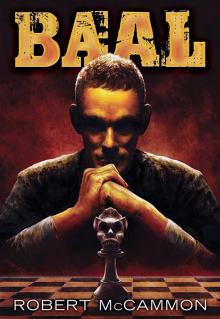 Genre: Literature
Published: 1978
View: 758
Read Online
Read Baal Storyline:
A woman is ravished...
and to her a child is born...
unleashing an unimaginable evil upon the world!
And they call him BAAL in the orphanage, where he leads the children on a rampage of violence...in California, where he appears as the head of a deadly Manson-like cult...in Kuwait, where crazed millions heed his call to murder and orgy.
They call him BAAL in the Arctic's hellish wasteland, where he is tracked by the only three men with a will to stop him: Zark, the shaman; Virga, the aging professor of theology; and Michael, the powerful, mysterious stranger.
Pages of Baal :