Dancing on Knives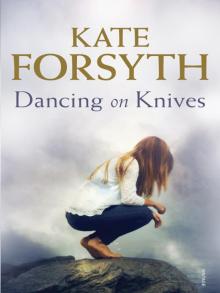 by Kate Forsyth
Genre: Historical
Published: 2014
View: 740
Read Online
Read Dancing on Knives Storyline:
A damaged family and their generations of dangerous secrets
At twenty, Sara is tormented by an inexplicable terror so profound she hasn't left her home in five years. Like the mermaid in the fairytale her Spanish grandmother once told her, Sara imagines she is Dancing on Knives, unable to speak. She feels suffocated by her family, especially her father – the famous artist Augusto Sanchez – whose volcanic passions dominate their lives.
Then one stormy night, her father does not come home. His body is found dangling from a cliff face. Astonishingly, he is still alive, but the mystery of his fall can only be solved by the revelation of long-held family secrets.
At once a suspenseful murder mystery and a lyrical love story, Dancing on Knives is about how family can constrict and liberate us, how art can be both joyous and destructive, and how strength can be found in the unlikeliest places.
Pages of Dancing on Knives :