Agent Q, or the Smell of Danger!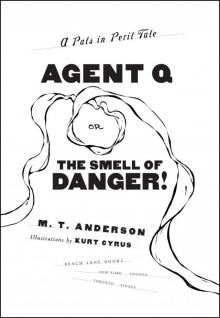 Genre: Childrens
Published: 2009
View: 640
Read Online
Read Agent Q, or the Smell of Danger! Storyline:
It's time for Lily, Katie, and Jasper to head home from their exciting Delaware adventure, but the Awful Autarch's spies and goons are everywhere, and it's clear that they have other plans for our three intrepid heroes.
Chock full of ups, downs, twists, turns, and even a band of sentient lobsters fighting on the side of Good, this fourth installment of the Pals in Peril series is every bit as wild, wacky, and wonderfully outrageous as the first three.
Pages of Agent Q, or the Smell of Danger! :