P.S. From Paris (US Edition)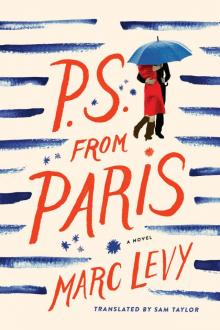 by Marc Levy
Genre: Fiction
Published: 2015
View: 696
Read Online
Read P.S. From Paris (US Edition) Storyline:
From Marc Levy, the most-read French author alive today, comes a modern-day love story between a famous actress hiding in Paris and a bestselling writer lying to himself. They knew their friendship was going to be complicated, but love—and the City of Lights—just might find a way.
On the big screen, Mia plays a woman in love. But in real life, she's an actress in need of a break from her real-life philandering husband—the megastar who plays her romantic interest in the movies. So she heads across the English Channel to hide in Paris behind a new haircut, fake eyeglasses, and a waitressing job at her best friend's restaurant.
Paul is an American author hoping to recapture the fame of his first novel. When his best friend surreptitiously sets him up with Mia through a dating website, Paul and Mia's relationship status is "complicated."
Even though everything about Paris seems to be nudging them together, the two lonely ex-pats resist, concocting increasingly far-fetched strategies to stay "just friends." A feat easier said than done, as fate has other plans in store. Is true love waiting for them in a postscript?
Pages of P.S. From Paris (US Edition) :