The Gift of Asher Lev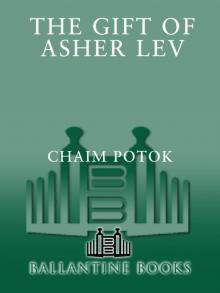 by Chaim Potok
Genre: Fiction
Published: 1990
View: 997
Read Online
Read The Gift of Asher Lev Storyline:
"Rivals anything Chaim Potok has ever produced. It is a book written with passion about passion. You're not likely to read anything better this year."
THE DETROIT NEWS
Twenty years have passed for Asher Lev. He is a world-renowned artist living in France, still uncertain of his artistic direction. When his beloved uncle dies suddenly, Asher and his family rush back to Brooklyn--and into a world that Asher thought he had left behind forever....
From the Paperback edition.
Pages of The Gift of Asher Lev :