A Deadly Web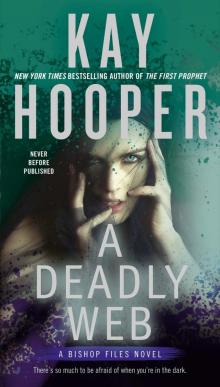 by Kay Hooper
Genre: Mystery
Published: 2015
View: 935
Read Online
Read A Deadly Web Storyline:
John Brodie is a Guardian, a member of a secret network devoted to protecting the psychics in his charge from a ruthless—and virtually invisible—enemy.
Tasha Solomon is unaware of the Guardians' existence—until the night the gifted psychic suffers a shocking and violent attack and Brodie saves her life.
Tough and resilient, Tasha isn't used to depending on anyone. But the assault has left her vulnerable. Tasha doesn't know who wants her dead, or why, or when he will strike again. Now, she is forced to trust that Brodie can guide her through a tangled web of danger and deception toward a safe harbor—one she fears is more elusive with each dark and endless night.
Pages of A Deadly Web :