Crashed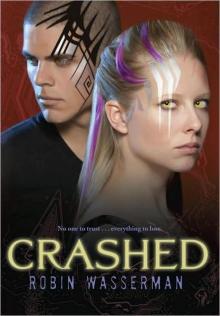 Genre: Fiction
Published: 2009
View: 1072
Read Online
Read Crashed Storyline:
Everyone Has Some.
Before the accident, Lia Kahn was happy.
Before the accident, Lia Kahn was loved.
Before, Lia was a lot of things: Normal. Alive.
Human.
Lia no longer believes in before. Six months after the crash that killed her, six months after being reborn, Lia has finally accepted her new reality. She is a machine, a mech, and she belongs with her own kind. It's a wild, carefree life, without rules and without fear. Because there's nothing to fear when you have nothing left to lose.
But when a voice from her past cries out for revenge, everything changes. Lia is forced to choose between her old life and her new one. Between humans and mechs. Between sacrificing the girl she used to be and saving the boy she used to love.
Even if it means he'll hate her forever.
Pages of Crashed :