Crooked Little Heart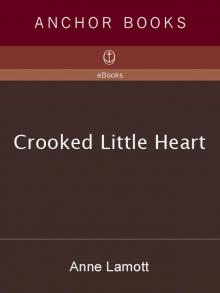 by Anne Lamott
Genre: Memoir
Published: 1997
View: 565
Read Online
Read Crooked Little Heart Storyline:
With the same brilliant combination of humor and warmth that marked Operating Instructions and Bird by Bird, her two bestselling works of nonfiction, Anne Lamott now gives us an exuberant richly absorbing portrait of a family for whom the joys and sorrows of everyday life are magnified under the glare of the unexpected.
The Fergusons make their home in a small California town where life is supposed to resemble paradise, but for thirteen-year-old Rosie (last seen in Lamott's beloved novel Rosie), reality is a bit harsher.  Her mother, a recovering alcoholic, is still beset by grief over the early death of her first husband.  Rosie's stepfather is a struggling writer plagued by doubts and hilarious paranoia. And Rosie, aching in the bloom of young womanhood and obsessed with tournament tennis, finds that her athletic gifts, initially a source of triumph, now place her in peril, as a shadowy man who stalks her from the bleachers seems to be developing an obsession of his own.
Written with enormous emotional honesty, inhabited by superbly realized characters, riotously funny and wonderfully suspenseful, Crooked Little Heart is Anne Lamott writing at the height of her considerable powers.
From the Hardcover edition.
Pages of Crooked Little Heart :